CNN Report From October, 2011 Proves Obama LIED Again!
In an article dated October 6th, 2011 Alex Quade in a report to CNN documented the American Miltary's use of horses to lead the invasion in Afghanistan.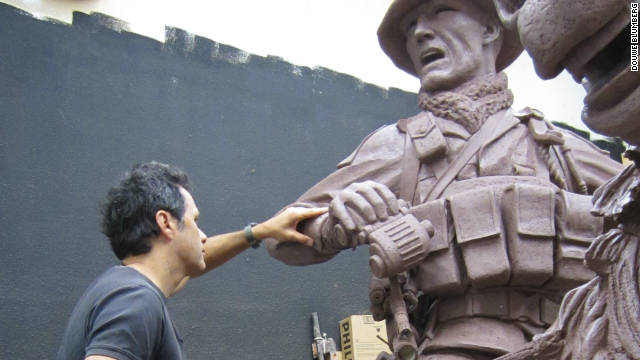 Quoting the article:
Demossville, Kentucky (CNN) -- The U.S. special operations teams that led the American invasion in Afghanistan a decade ago did something that no American military had done since the last century: ride horses into combat.

"It was like out of the Old Testament," says Lt. Col. Max Bowers, retired Green Beret, who commanded the three horseback teams.

"You expected Cecil B. DeMille to be filming and Charlton Heston to walk out."

Bowers spoke while sitting in the rural Kentucky studio of sculptor Douwe Blumberg, along with three of his former "horse soldiers."

They, along with 30 fellow commandos on horseback, are the inspiration for a new monument that Blumberg is creating, dedicated to the entire U.S. special operations community.
The statue above was erected at the site of the World Trade Center on Veterans Day in 2011.
There's also a best selling book "Horse Soldiers: The Extraordinary Story of a Band of Us Soldiers Who Rode To Victory in Afghanistan."  A new movie coming out soon by Jerry Bruckheimer is based on the best selling book. 
One last comment: Anyone who's been in the US Army, or is a US Marine will also testify to the fact that yes, bayonets are used in today's military.  They're an important part of hand-to-hand combat training.  A REAL President would've known that.
So now, who's the FOOL Mr. Obama, and who knows their military history? 
Free Clue: Obama is clueless once again.